Tips about Removing Bacteria with a Brush-Off for Teeth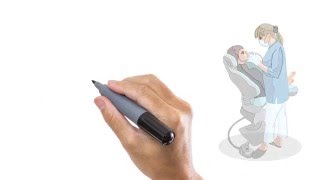 As one of the renowned dentists in Columbus GA (Georgia) and its surrounding, I will like to talk about the importance of brushing teeth the right way. But if you have more questions about this article you can contact us by filling out the form on the upper right hand corner or call our phone numbers or talk to your family dentist.
Of course you know how to brush your teeth. Get a tube of tooth paste and a good stiff brush. Really? If there is an area that never gets enough detailed coverage, it's about removing bacteria from your mouth and teeth. Here is some great information and tips for getting the job done right and why the proper methods, supplies, and products are so important.
A Little History
You think that scrubbing your ivory whites is a little crude today, think about how teeth were maintained in the 16th century. No plastic for brushes, just sticks and horsehair. The Orientals were not much different with bamboo shoots that had boars hair wrapped around the end. Crushed oyster shells, soap, herbs, and hoof powder served as a flavorful paste for removing plaque. Toothbrushes and tooth paste has certainly improved from primitive days, but have we made it to where we need to be in terms of cleanliness?
Tools of the Trade
Toothbrushes come in a variety of shapes, sizes, and can have soft or stiff bristles. The American Dental Association recommends a soft-bristled brush so as not to harm the gums. If you think that the stiffer the bristles and the harder you scrub will make your teeth twice as clean, you are wrong. The gums will only become irritated and could cause bigger problems.
Select a toothbrush that feels good in your hand or the one recommended by your family dentist in Columbus GA or in your city. If you can hardly reach the back teeth because the brush is so large, downgrade to a smaller model. No one is going to judge you by the size of your tooth brush. In fact, it is kind of a compliment to not have a big mouth.
The Right Tooth Paste is Huge
Stop at a big box store and stare at the selection of tooth paste. One guarantees whitening powder while another promises baking soda cleansing action. Pick up a tube and read the ingredients. You might have to experiment with a few different brands but always make sure that there is fluoride as an ingredient. Fluoride is excellent for preserving enamel, chasing away decay, and minimizing cavities. Sodium Lauryl Sulfate is good for creating a bubbling action that helps to lift off debris and eliminate bacteria, but it also has some bad points. If your gums or teeth are sensitive, this product could intensify the pain.
Other ingredients include Sodium Pyrophosphate for tarter control, and whiteners. Both of these can be helpful in preventing gum disease, but can also cause gum irritation and sensitivity. Start out with a low percentage of these to see if your mouth can handle the chemicals. Abrasives are found in all pastes but have different levels of abrasiveness. Rated from 8 to 200, choose the lowest amount.
Do you Really Know How to Brush?
Most of us have learned to brush our teeth from our parents. However, there is a right and a wrong way to brush, according to the ADA. First off, the teeth should be brushed 2 to 3 times per day with flossing once a day. Angle your brush at 45-degrees and brush one upper half for 30 seconds along the front and back. Repeat, dividing up into 4 sections. Brush comfortably, not hard, and use small circular rotations.
It is okay if this is not the way you were taught as a child. It's never too late to change an old habit, plus you will know that you are teaching your own children the correct way to brush. Keep up the 6-month cleanings at your dentist and know that your teeth are clean.
If you need a dentist in Columbus GA area, don't forget to visit us.

Greater Columbus Dentist
3916 Milgen Road, Suite #8651,
Columbus, GA 31907,
United States
Phone: 706-247-8711